Shingled Roofs:
Asphalt shingles come in all shapes, sizes and qualities.  We know shingles and can handle any challenge that you might face,  be it a small repair to a entire roof replacement.  Our technicians take quality seriously and we always go the extra mile to ensure a long and water tight roof.  We generally specify architectural shingles.  They come in a wide range of colors and textures to fit almost any design.  We also use specialized products in low slope environments.   We generally specify GAF and Certainteed products,  as they are the largest suppliers of shingles with a proven track record.  We also repair shingled roofs almost daily and we have the expertise to find and resolve any problem you might have.
Flat Roofs:
 Built-Up Roof
Once believed to be a lifetime roof,  these roofs are now giving way to membrane solutions.  It is composed of several layers of waterproof product and hot tar.  It is then covered in river stone.  These roofs are gradually giving way to the later three.
Pros: Fire retardant and can be attractive.
Cons: These roofs are very heavy.  Install is messy and time consuming.
Modified Bitumen
Asphalt based rolled roofing system.  Typically torched directly to insulation and base sheet. The system utilizes a fiber board insulation.
Pros: Long term proven roofing system
Cons: Difficulty level in installation
Rubber Membrane
EPDM (short for ethylene propylene diene monomer) is a true rubber.  We typically will use the Firestone version of EPDM,  which is very similar to a pool liner and extremely durable.
Pros: Leaks are easy to patch.
Cons: The standard black material absorbs heat, and light-colored coatings (recommended in warm climates) add 30% or more to the cost. Even the black version, though, costs more than BUR or modified.
They system begins with a product called iso-board which is mechanically attached to the roof substrate.  It is then attached to the insulation via adhesives.  It is very important to use the right product lines.
TPO
(TPO) Thermoplastic Polyolefin membranes.  Reinforced polymers are used to create a more rigid membrane.  System has unique installation methods like seams that are welded into place.  The system and install method are similar to EPDM with less flexibility.
Pros:  Leaks are easy to patch.
Cons:  Seams tend to fail globally at end of lifespan.
Standing Seam: 
Standing seam roofing is made out of interlocking panels that are fastened together. Panels and seams are installed vertically from the top of the ridge down to the bottom of the roof line. The panels are fastened together in a way that they are raised to prevent water infiltration.  Standing seams roofs are pleasing to the eye and can either be used as an entire roof solution or accents at a porch or overhang.  The Washington Metro has a large amount of standing seam roofs and we are skilled in creating any design you desire.
Pros:
Difficult to puncture and long lifespan.  Can be installed over existing roof.  Can be purchased pre-painted or painted the color of your choice.
Cons:
Can be costly in large applications
Cedar Roofs:
Depending on your homes architecture, cedar shake can add a wonderful look that will last for years to come.  There are certain things that must be done to maintain it and with these in mind cedar shake roofing can last anywhere from 30 to 50 years.
Pros:
Highly resistant to hail damage, cedar shake roofing makes an excellent choice for homeowners living in areas prone to such weather anomalies. Unlike tile, asphalt, or other types of roofing materials, cedar shake roofing absorbs the impact of hail better than almost any roofing type.
Cons:
Cedar shake roofs cost far more than a traditional shingled roof.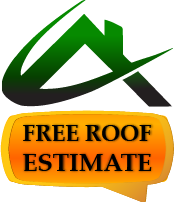 CALL TODAY FOR A 'Pressure Free' FREE ROOF ESTIMATE.
Servicing the following communities: Arlington Virginia, Alexandria Virginia, Fairfax County Virginia, Montgomery County Maryland, Prince George's County Maryland, and Washington, D.C.