How do you know when you are getting a qualified roofing contractor?
You can ask your family and friends for references, you can check online, but when two or three contractors have come out to your house then how do you know which one to pick?
Ask how long the company has been in business. After a few years they have usually established their business practices and have a good understanding of the roofing systems.
Be sure the contractor has a permanent place of business. A business phone, tax ID and if applicable a business license and bonded.
Ask to see copies of their liability insurance. A professional roofer will always carry copies of their insurance and workers compensation papers.
Scrutinize the written estimate. Document when the project will start and when it is estimated to be completed, also when payments will be made. (Do not pay in full up front). Make sure the warranty is clear and you understand what voids it.
Call the Better Business Bureau to check for any complaints against the roofing company. You can also ask the contractor for references and call those customers to determine if they were satisfied.
Price is not a very reliable indicator of which company to pick. Sometimes you are offered discounts and rebates which will lower the price. Spend a little time making calls and looking over the written estimate and contracts and get all your questions answered so you can feel confident in your final decision.
Don't pay until job complete. Although you may be required to pay a small deposit, this amount should typically not exceed 25% of the full price for the job, or the base cost for materials only. You should never be required to pay for the labor in advance. Always inspect the work once it is complete and get a copy of all the necessary paperwork before paying the contractor.
Ask about roofing warranties. Roof repair and replacement can be costly so it is always a good idea to find a contractor that can offer a warranty for the work. Contractors typically offer full warranties for new roof and roof replacements, but may not offer any warranty for repairs. You should always get a copy of the warranty information once the work has been completed.
Get multiple quotes. Not all roofing contractors are the same. They may have the biggest advertisement in the yellow pages, but that does not always guarantee quality. Get multiple quotes from different roof contractors and compare the details of the bid. Since some states do not require contractors to be licensed it is always best to obtain your bids from licensed contractors only.
Preventative maintenance. As a homeowner you are responsible for conducting preventative maintenance on your home. Look for damaged or missing shingles, and replace any that are not satisfactory. The flashing and underlining should always be intact and in good shape. Just a few minutes each month can reduce the chances of needing major repair or replacement and save you thousands of dollars down the road.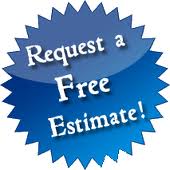 Call us Virginia: 703.254.6599 Maryland: 301.770.0552 And Set Up a Complimentary 'No Pressure' Consultation
| | |
| --- | --- |
| | Scheduling an estimate with us is easy. Just send us an e-mail and we quickly respond. Unlike other companies, our salespeople are paid salary and no commission, therefore, you are never pushed into anything you don't want. Our estimating is done both electronically and physically, so you only pay for what you need. |