Roofing Materials
When it comes to choosing the best roofing material, there are many factors that you should consider. The climate you live in and the style of your home are just a few of the considerations when deciding on a roofing material. To find the best roofing materials for your home, review the different types of materials available, ask friends and family about the type of roof on their home and get your local roof contractors opinion; after all they have the most experience in all things roof.
Roofing materials have changed quite a bit over the years and with so many new choices, many homeowners are left with many decisions. The type of roofing material plays a big role in how an old roof is repaired or replaced versus a new roof. Roofing materials also vary whether the roof is for a residential dwelling or commercial building.
New VS Old Roof Material
With the push for newer and better roof materials, homeowners have many new choices to pick from. There are numerous differences in new roof materials, and with such variety one is sure to fit any budget. The development of more environmentally friendly and cost effective roof materials has brought new life to old roof products. Frequently Asked Questions.
Residential VS Commercial Roof Materials
Residential roofs are very different from commercial roofs, which is why the materials used for a home are much different than those used for a commercial building. The slope of the roof on a residential building gives it the freedom to choose from a wider variety and type of roof material. Low slope, or flat roofs, commonly found on commercial roof buildings pose unique challenges and make finding the right roof material difficult.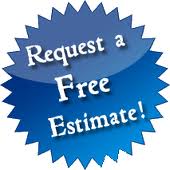 Call Us Virginia: 703 254.6599 Maryland: 301. 770.0552
Set Up a Complimentary 'No Pressure' Consultation.